Token0x-io - Curated Projects By Crowd Due Diligence - ICO Token Sale Platform!
What is Token0x Platform ?
You dont need to be a Solidity programmer in order to create a secure smart contract for crowdsale - Generating of Smart Contracts (ERC20 Token + Sale) - Just fill a form with required information and get token and crowdsale contracts generated automatically.
Get all benefits of listing. SEO optimization will help people find your project.
Let people contribute directly to the platform. You do not need to create aspecial page for it.
Give people a chance to review your project. It will help the community to understand the value from different voices.
Token0x is not a centralized platform. Now you are located on onenode with specific rules. Other nodes can communicate with each other and promote your project worldwide.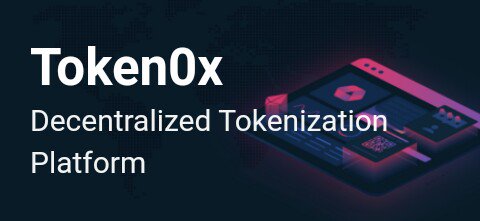 - Generating of Smart Contracts (ERC20 Token + Sale)
- Listing
- Reviews
- SEO optimization
- KYC functionality
- Whitelist functionality
- Escrow
- Contribution Page (EnhancedProfile by Markdown Engine)
- Automatic Metamask detection
- Referral Functionality
- ICO Peer to Peer functionality
- Platform management via telegram - Open API
- Community Driven
Join The Community and Learn More about Token0x Platform and Project